"It's no use going back to yesterday because I was a different person then."
–Alice's Adventures in Wonderland, Lewis Carroll
The pandemic has brought many things surface, but as I work with my roster of usual clients (I'm a graphic designer) I'm caught by surprise at the growing gulf between those who wish to return to "normal" (don't we all) and those who have pushed forward to embrace technology in an effort to create "normal-ish".  Some of the solutions that have come up during the pandemic are poor substitutes (distance learning, I'm looking at you), but at least function.  Some of the solutions work better than the original (Zoom with out of state friends!).  But what I see is that the clients who are embracing technology to remain connected are going to have an on-going and continued advantage over organizations that take the "we'll just wait for normal to come back" approach even after the pandemic subsides.
Honestly, I don't believe that normal is going to come back. That is not a negative prediction.  It's an estimate based on what I know about history and technology. Humans are always looking for "faster" and once we've found a new faster way to do things, we don't go back to slower.  So all the shortcuts we've developed are going to stick with us. The organizations who think that everything will go back to the way it was are going to be severely disappointed. And I think this rule can be brought down to an individual level as well.
Which has made me ponder what "normal" am I clinging to for the sake of familiarity?  Am I afraid of being a different person tomorrow because it would require change today?  What challenges have I been avoiding because they would require me to dig in, learn, and potentially fail? Learning something new is hard, but results are clear — trying new things keeps us connected, flexible and more likely to survive.  And as I stated slash possibly sang and danced to in my last Zoom dance party, I Will Survive.
ANNOUNCEMENTS:
Peregrine's Flight – the next book in my Shark Santoyo series is almost here (print edition is already available!) and will be available 6/16.
Blurb: Peregrine Hays has always been able to see the angles and fix any situation—but even she can't fix the death of Shark Santoyo. All Peri wants to do is finally move on, but when mysterious new player Hernan Arroyo comes to town looking for Shark and digging up the past, he unwittingly puts Peri in the path of the Reyes brothers, their hunt for a smuggler of stolen Mayan artifacts, and a shadowy figure known only as the Mannequin. Peri is struggling, but maybe with the help of her friends, she can learn to fly.
Learn more about the series: https://amzn.to/3aUhDuA 
Pre-Order Peregrine's Flight: https://amzn.to/3eGyan6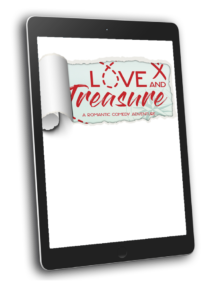 Love & Treasure – Surprise it's a novella! If you like sword fights, treasure-filled caves, and laughs, then you need Love & Treasure.
Blurb: Chase Regard is captain of the nearly-historically-accurate pirate ship Cupid's Revenge, a pirate-themed restaurant and dinner show, and the mountain of debt that came with both. But Chase has an ace up his sleeve: his ancestor left a heap of treasure somewhere on the coast near Ashville, Oregon. All Chase needs to find it is the help of the red-headed, fiery, and occasionally forgetful, academic Dr. Jenna Mackenzie, the director of the Ashville Museum. But when Chase and Jenna team up they must face the town's history-buff bully, accusations of theft, and an oncoming storm before they find out that X marks the spot for love and treasure.
Releasing: July 
Thriller Giveaway: Fellow Stiletto author A.B. Plum and I are part of a massive Thriller Giveaway!  60 series starting books AND an e-reader are up for grabs. Last day to enter is 6/10 so click that link quick! Enter for a chance to win here: : https://www.booksweeps.com/giveaway/june-2020/fast-paced-thrillers-series-starters/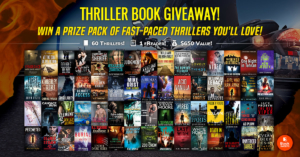 https://bethanymaines.com/wp-content/uploads/2020/06/LoveTreasure-pre-coverreveal.png
951
678
Bethany Maines
https://bethanymaines.com/wp-content/uploads/2016/08/Aug2016-Logo-op3-300x69.png
Bethany Maines
2020-06-10 02:45:20
2020-06-09 17:47:10
The Good Old Days Weren't Always That Good