The Supernaturals
The Supernaturals have always been with us—shifters, elves, trolls, vampires, and all manner of fairy tale creatures walk this earth. While not all humans want to share our world, sometimes destiny can make a wolf can meet just the right girl down a lonesome path or Fae can meet the wolf of his dreams on his way to save the world. Some things are fate and some things are just… Supernatural.
This fantastic page-turner is a paranormal romance that sizzled, and it excited and riveted me. Read the entire review.
The story had the hot sex and the dominate alpha, there was suspense, mystery, and magic.
Cancel your afternoon and start the obsession with this new series…
I loved this book (A Deeper Blue) so much I went back and read the first one again.
The beautiful plot, unique storyline… & careful development of the story & characters locked me in… Read the entire review.
Yes! I loved this world so much! I read this book in one sitting. I was so sad to see it end.
For fans of shifter romance, boss/secretary power dynamics, and spicy yet easy to read fiction – A Little Red is bound to satisfy.
The readers have spoken! Up next in the Supernatural world is…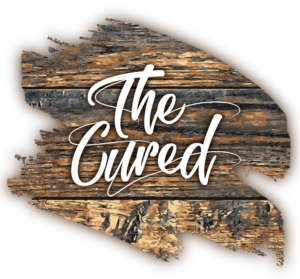 The Lucas family and the Portland Pack have bribed, cajoled, and coerced as many wolves as they could into taking the cure, but very few actually believe it's going to work.  But as the cured wolves scatter out into the world, some unexpected things begin to happen.
Book 1: Maverick
Release Date: 07.12.22
Maverick Lacasse grew up with no parents, no pack, and no knowledge of his birthright as a Shifter wolf.  Always on the outside and two steps ahead of the law, Maverick is only out for himself, but all that changes when he finds Deya Jasper strapped to a table in a vampire owned whorehouse in Littleton, Texas. Deya had no knowledge of the Supernatural world right up until her step-father sold her to vampires to cover his poker debts. But Deya can't deny the terror she feels when she looks into the hungry eyes of the vampire madame who owns the brothel. When Maverick offers to help Deya escape in return for a tiny bit of help robbing the bank next store, she gladly agrees. But as the two head for California, vampires begin to dog their every step, and both Deya and Maverick find themselves questioning if the unexpected bond they feel can withstand the dangers they face.
Maverick takes place in the Supernatural world of the 3 Colors Trilogy, but is a stand-alone novel.
A wolf, a girl, and the city…
not everything here is what it seems.
Scarlet Lucas arrived in the big city determined to use her MBA to change the world for the better, but New York City is full up on small town girls with big dreams, and Scarlet is forced to take work as a secretary for the ferociously attractive and mysterious Liam Grayson. On Halloween, when Liam rescues Scarlet from an overly handsy date, Scarlet decides that Liam must be the Wolf to her Little Red Riding Hood. As a shifter wolf, Liam knows that a relationship with a human is the last thing his pack would ever allow, but Scarlet in an itty-bitty red hood is just too tempting and he can't resist bringing her home for just one night… and the night after… and the night after that. As Liam and Scarlet grow closer, threats from their families, warlocks and their own employer have them questioning whether or not their relationship is meant to be. Before Liam and Scarlet can share their truths, Liam is the victim of a vicious attack that leaves him trapped in wolf form. Now Scarlet must face down not only warlocks, but Liam's own pack in order to save him. This Little Red Riding Hood is truly lost in the woods, but the Wolf is depending on her to survive, and Scarlet must call on resources and magic she didn't know she had in order to get her happily ever after.
A witch, a wolf, and the open road…
no future is guaranteed.
Fae witch and seer Azure Lucas is on her way to a summit of shifters and magic-wielders in Portland, Oregon at her family's insistence. She doesn't think anything will come of it—the Supernaturals are notoriously independent and uncooperative, even when the fate of the world is on the line. But on a layover in Montana Azure collides with shifter Rafe DeSandre. A biker and lone wolf who thinks that destiny has passed him by, Rafe has no pack, no mate, and no future—he cares for himself and not much else. Yet, when the father he hasn't spoken to in decades asks for a favor, Rafe agrees to deliver a precious package to the same summit that Azure is attending. Before the unlikely duo can hit the road, they are attacked by the Warlocks—a vicious magic-wielding motorcycle gang. As the pair flee cross-country they soon find that they might be more alike than they thought and the witch who likes to plan everything and the wolf who likes to wing it might just be perfect for each other. But as Azure and Rafe prepare to battle the evil Warlocks, Azure realizes that while she and Rafe might be destined for each other, she can see that destiny might not include survival. Azure is on a collision course with fate, and she's fighting for her life, her love, and her future.
A scientist, a wolf, and the woods…
not all paths leave the forest.
Ochre Lucas ought to stand out—he's a brilliant environmental scientist, six-foot-five, and Fae-human mix who has to hide his pointed ears—but compared to his sisters Scarlet and Azure, Ochre has always felt lost and overlooked. But when Azure sends Ochre on a mission to save the life of Anna Allanach, a shifter wolf from Virginia, Ochre finds himself attracted to Anna in a way that makes him willing to risk everything for her to notice him. Years earlier, Anna Allanach received a reading from a fortune teller that said the path to true love lay with Liam Grayson and she believed it… right up until the day that Scarlet Lucas, Ochre's younger sister, became Liam's mate. Since then, Anna has been on a mission to help wolves connect with human mates, but the deeper she delves into the magic that now separates the wolves from humans, the more at risk she becomes. Anna only trusts her friend the witch, Charlie Peters, but when Charlie goes missing, Anna must turn to Ochre for help. Ochre and Anna hunt for Charlie, but soon find themselves on a desperate mission  that could change the lives of Supernaturals everywhere. With lives on the line, Ochre realizes that he's going to have to tread a new path if he wants to save the girl of his dreams and the future.
What Book Should Come Next? Read
&

Vote!
Brookhaven
Brookhaven
Thanks to the Commission, Brookhaven, Connecticut is the perfect sleepy little town, except that nothing is as it seems and no human can remember that Supernaturals or magic exist. But the wolves of Brookhaven may be about to change everything.
Book 1: Cade Sinclair
Six years ago, Shifter wolf Cade Sinclair ran as far and as fast as he could away from Brookhaven, from his screwed-up family, and from Eva—the perfect girl next door.  But third-generation witch Eva Velikaya has secrets of her own. And after Eva earned the wrath of the Sinclair pack by helping Cade's sister, Samantha, escape an arranged marriage, she too fled Brookhaven, never intending to return.  But when Eva's mother becomes ill, Eva returns home, where she must deal not only with her mother's quickly advancing cancer but threats, vandalism, and attacks from the Sinclair Pack and Samantha's jilted fiancé. Cade has spent six years in the wilderness, helping to find a cure for wolf and human mating, and he is finally ready to face his destiny and the girl who is meant to be his, but Brookhaven—and Eva—have changed.  Can Cade protect Eva from his own family? And can Eva trust the boy who abandoned her or the hardened man he's become?