Galactic Dreams Vol. 3
A universe where fairy tales are re-imagined for a new age—the future.
Three more adaptations of classic fairy tales are coming your way.  In 2021 we will be adapting Beauty & the Beast, Jack & the Beanstalk, and Hansel & Gretel into The Beast of Arsu, Break the Sky, and A Trail of Stardust.  With time-travel, genetic modification and the fall of the Alliance, these three tales are the most exciting yet.
Release date: Summer 2021

Shark's Blood (#6)
Shark Santoyo is dead.  Or at least he was.  But now he's back in the city chasing an art thief and dreams of the past.  He has no intention of going anywhere near Peri—she left him to rot in prison. But when Al Hays brings them back together, Shark vows that nothing is going to keep them apart this time. Except that Peri isn't the only ghost of girlfriends past in his life. Francesca de Corvo, the woman who sent him to prison for a crime she committed, seems to be coming for him with both barrels.
Release Date: July 19, 2021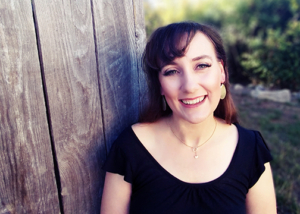 Bethany Maines is the author of romantic action-adventure and fantasy tales that focus on women who know when to apply lipstick and when to apply a foot to someone's hind end. Whether you like modern-day tales of daring-do, or far-flung speculative fiction, you'll find each story contains a heroine who will fight for truth and true love.
Maines deftly combines humor with action in this fashion-forward thriller, which will remind many of such TV shows as Charlie's Angels, Alias, and Heroes.
This was easily one of the best books I picked up since the year began.
I adored every character in the book.
Make sure nobody's going to give you a hard time if you get an occasional urge to read the funniest parts out loud. It is, after all, a Bethany Maines caper!
A steamy romance … resulting in a giant twist. Compelling with great characterizations.
A must read for chick lit fans that enjoy a little mystery and suspense in their books.
This series is my new favorite mystery/chick lit since Janet Evonovich's Stephanie Plum. I cannot wait for more. 
Maines turns in a tale full of surprises… with a clever premise in this madcap romantic adventure that is as humorous as it is action packed.
It's a breezy page-turner, full of action and fun… Bulletproof Mascara is light and amusing, perfect for a lazy weekend or long plane flight. Beauty addicts, you'll enjoy!
SheKnows Chick Lit says it's just plain fantastic and fun. And just call Bethany Mains the new 007 of Chick Lit. Can't wait for the next book in the series.
Maines provides a merry and snugly plotted rejoinder to John Burdett's Thailand crime fiction, while creating in Nikki a modern-day, well-groomed, James-Bond-in-lipstick.
I haven't read this author before but I love what and how she brings it to the table.
The storyline is so much fun and the romance is sweet and sexy but the characters are everything.
Luckless Love is a Quarter Finalist in the Wiki: The World's Fastest Screenplay Contest!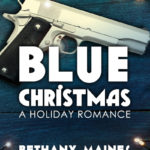 Blue Christmas is a winner of a Maincrest Media Book Award and was selected as a finalist at the 2021 Book Excellence Awards.
The Fallen Man (Deveraux #4)
An Unfinished Storm (SJ #4)
Malcolm & Tori Duet - Part 2
Malcolm & Tori Duet - Part 1