COMING SOON – Book 4 of the San Juan Island Mysteries
When Seattle native Tish Yearly finds herself fired, robbed and evicted all in one afternoon, she knows she's in over her head. Unemployed and desperate, the twenty-something ex-actress heads for the one place she knows she'll be welcome – the house of her cantankerous grandfather, Tobias Yearly, in the San Juan Islands of Washington State. But as Tish connects with her grandfather she discovers that the San Juan Islands are home to a cast of crazy characters… and murder. And soon Tish is helping Tobias clean out the attic, try to keep the dog from getting diabetes, and solving mysteries.
An Unfinished Storm
Two years ago, actress Tish Yearly washed up on her grandfather's doorstep after being fired, robbed, and evicted all in the same day. Now, Tish has a boyfriend, a burgeoning business, and a community on Orcas Island in the San Juan Islands of Washington State. But when Tish persuades a bevy of Hollywood insiders to film a movie on Orcas Island only to have movie's director turns up dead, Tish can see a storm is about to hit. Tish and her grandfather, ex-CIA agent and oldest private detective in the state, Tobias Yearly, are racing against the clock to solve the case before the movie folds or Tish ends up in jail for murder.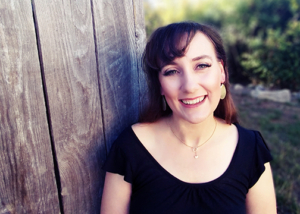 Bethany Maines is the author of romantic action-adventure and fantasy tales that focus on women who know when to apply lipstick and when to apply a foot to someone's hind end. Whether you like modern-day tales of daring-do, or far-flung speculative fiction, you'll find each story contains a heroine who will fight for truth and true love.
Maines deftly combines humor with action in this fashion-forward thriller, which will remind many of such TV shows as Charlie's Angels, Alias, and Heroes.
This was easily one of the best books I picked up since the year began.
I adored every character in the book.
Make sure nobody's going to give you a hard time if you get an occasional urge to read the funniest parts out loud. It is, after all, a Bethany Maines caper!
A steamy romance … resulting in a giant twist. Compelling with great characterizations.
A must read for chick lit fans that enjoy a little mystery and suspense in their books.
This series is my new favorite mystery/chick lit since Janet Evonovich's Stephanie Plum. I cannot wait for more. 
Maines turns in a tale full of surprises… with a clever premise in this madcap romantic adventure that is as humorous as it is action packed.
It's a breezy page-turner, full of action and fun… Bulletproof Mascara is light and amusing, perfect for a lazy weekend or long plane flight. Beauty addicts, you'll enjoy!
SheKnows Chick Lit says it's just plain fantastic and fun. And just call Bethany Mains the new 007 of Chick Lit. Can't wait for the next book in the series.
Maines provides a merry and snugly plotted rejoinder to John Burdett's Thailand crime fiction, while creating in Nikki a modern-day, well-groomed, James-Bond-in-lipstick.
I haven't read this author before but I love what and how she brings it to the table.
The storyline is so much fun and the romance is sweet and sexy but the characters are everything.

Suzy Makes Cupcakes – the short film with a script by Bethany Maines picked up three awards from the Next Gen Indie Film Awards, including Best Comedy Short, Best Production Design, and Best Editing. Learn More…
The Shark's Instinct screenplay was awarded Best TV Script in the Fox International Film Festival.
The Second Shot Audio Edition picked up a Maincrest Media Award!
An Unfinished Storm (SJ #4)
Vampire Heist / Bite of Paris - Contract Pending
Malcolm & Tori Duet - Part 1
Malcolm & Tori Duet - Part 2
Neon Dream / Black Crown (Top Secret Shhhhhh...)
Elevator Ride (On Submission)