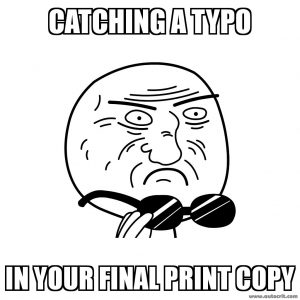 This past week has been consumed by edits for the second book in my Shark Santoyo Crime Series – Shark's Bite. There's nothing like a keen eyed editor to make you realize how many times you use the word "shrug." Or nod. Or dear God, how many times will my characters smile. So many times. Is there another way to say "smile" without actually using the word "smile"? I may go mad looking up "grin" in the thesaurus.
When I get a manuscript back from an editor I make multiple passes through to make the requested changes and to make any changes to answer questions or fix problems an editor may have pointed out. The first time I make it through the manuscript I think I'm so clever. Then I actually read it and I think, "uh, I wrote that?" The word repetition, the sameness of gestures! And what about scene setting? The third time through I think… "Not bad, except for that one part. That needs work." Then by the fourth and fifth rounds I'm hunting for typos and hoping like hell I haven't put any fresh ones in with my changes. Finally, when I think I'll go blind staring at it and I can't think of one more thing to change, then back to the editors it goes. Then it comes back and I agree to fix all the terrible typos I managed to miss in the previous five rounds of read-throughs and then, finally, finally, off to layout it goes.
And after all of that, it's still a fairly sure bet that someone will still find a typo. And that's when I make this face: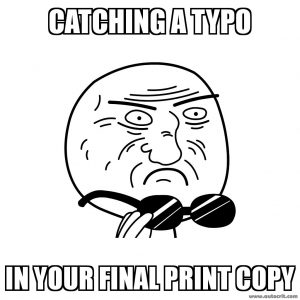 http://bethanymaines.com/wp-content/uploads/2018/03/typos_in_print_copy-300x300.jpg
300
300
Bethany Maines
http://bethanymaines.com/wp-content/uploads/2016/08/Aug2016-Logo-op3-300x69.png
Bethany Maines
2018-03-28 16:58:46
2018-03-28 16:58:46
Edity Edity Edit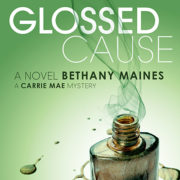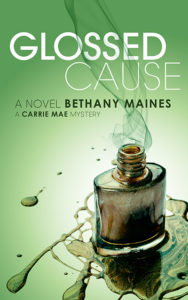 I recently read a review on Goodreads of my book GlossedCause.
"
I love this series from Bethany Maines! Such a funny and interesting read throughout and makes you want to keep reading! This series is definitely best read in order, short stories included! A few nitpicky things that I didnt like were titled Chapters that was a theme for the chapter. (I like a simple number or location & number) and I'd love another book where Carrie Mae played a bigger role.
"
The reviewer gave me a good number of stars and overall that's a pretty dang good review.
So, thanks mystery reviewre!
But I find myself flummoxed by the comment on chapter numbers.
I just… I mean… Chapter numbers?
First of all she's completely blowing my theory that no one reads my chapter titles.
The truth is—and this is a deep dark secret regarding the chapter titles in the Carrie Mae series—they're really just for me.
I mean, I hope the rest of you who bother to
read them enjoy them too.
But really they're a secret code while I'm writing that means I can glance at the table of contents and remember what's going on in each chapter. Also, they're usually song titles which means at the end of the book I have a pretty nifty playlist.
(Check out this one from Bulletproof Mascara chapter titles on the
Carrie Mae YouTube channel
.)
I'm not sure what lesson is to be learned from this, other than I should stop reading reviews, but I'm sure I've definitely learned it.
Maybe.
Or maybe next time I'll do chapter titles with latitude and longitude and possibly three character names and a unicorn.
We'll just have to wait and see.
http://bethanymaines.com/wp-content/uploads/2017/07/GlossedCause071117_400x400.jpg
400
400
Bethany Maines
http://bethanymaines.com/wp-content/uploads/2016/08/Aug2016-Logo-op3-300x69.png
Bethany Maines
2018-03-14 07:34:51
2018-03-13 19:37:31
Chapter by Chapter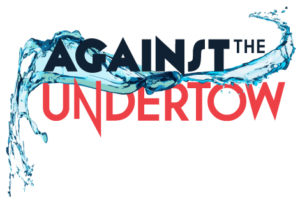 Recently, I was going over the edits from a beta reader on my forthcoming mystery novel – Against the Undertow (sequel to An Unseen Current). I was excited to read over the notes because the reader had been pretty enthusiastic verbally about the book and I was looking forward to easy edits (for once). Beta readers usually give critiques on story elements, spot plot holes, and generally let an author know if something is working or not. They can do line edits and spot typos, but frequently that's a separate gig because the mental focus for each job is quite different. Because of that, I usually tell my beta readers to treat typos like terrorists on the train in New York – if you see something, say something – but don't go looking for them. Which is why I laughed when I got to this note:
I didn't take note of typos except for one I thought I'd mention: on p. 76 you meant perennial and instead wrote perineal.
That is indeed a typo worth mentioning and I promptly laughed and shared it with about eight people. But it got me to thinking about some of my other slips of the fingers. Here's a couple that I thought worth noting.
He knew he would get some carp for it. Yes, because fish are often given as a sign of disapproval.
Stalking feet. Because he has those feet that just will not stop violating restraining orders.
I'm going as troll. Many problems here. Including missing the word "for" and a misplaced space around the S. But if you want to go for a stroll as a troll, apparently I will let you. Gotta look out for those trolls.
Desserted is not, repeat not, the same as deserted. I wish it was. I wish I could be desserted ALL the time. But cake is not a healthy breakfast choice.
As I continue to write, I'm sure I will make many more typos. I hope that at least a few are as good these ones.
http://bethanymaines.com/wp-content/uploads/2018/02/Oprah-typo.jpg
464
620
Bethany Maines
http://bethanymaines.com/wp-content/uploads/2016/08/Aug2016-Logo-op3-300x69.png
Bethany Maines
2018-02-28 08:00:19
2018-02-27 18:29:12
A Typo Honesty