On my first book, Bulletproof Mascara, the novel was also spun off into an audio book and (guilty admission) I have never listened to it. Or rather, I got ten minutes in, freaked out, turned it off and never went back.
It wasn't that it was bad. It was more that the voices in my head had become external, but they weren't actually my voices.  The process of publishing is, in many ways, about taking something deeply personal and turning it over into the public domain. And at the time, I had barely come to terms with my friends, family, and complete strangers having opinions on my characters. Having the auditory sensation of hearing them in different voices was completely disconcerting.
However, it's been a minute since then. Don't you love how that phrase implies that it really was a short amount of time? And I'm a little more resigned to the process of sharing my fake people with the world. So I recently took a deep breath and dipped a toe back into the audio waters.
This time the process was much better.  Not only did I get to select my voice actor, but I could add my two-cents on her interpretation. I'm completely in love with this new interpretation of my romantic suspense novel The Second Shot. It's been so fun to hear the book with her voice. It has also been illuminating to realize when I've written something that looks so good on the page, but turns out to be difficult to read out loud.
The Second Shot is book one of the Deveraux Legacy series and I can't wait for my voice actress to tackle book 2, The Cinderella Secret, and 3, The Hardest Hit (due out 10.18.21). Currently the book is under going the Quality Assurance check with Audible and once approved it will hit the virtual store shelves.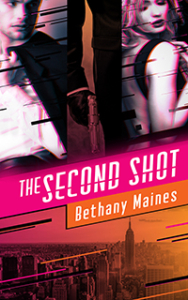 You can check out the audio version of The Second Shot here: bethanymaines.com/the-deveraux-legacy/
A drunken mistake in college cost US Marshal Maxwell Ames the affection of Dominique Deveraux and six years later, he's determined to fix the slip-up. But there's just one tiny problem—someone wants the Deveraux family dead. Dominique Deveraux never expected Max to reappear in her life, let alone apologize, but as Dominique investigates the mysterious attacks on her wealthy family Max quickly becomes far more than her one time college classmate. Now, Max and Dominique must dodge mercenaries and bullets as they try to make sure that they're the only ones who get a second shot.
https://bethanymaines.com/wp-content/uploads/2021/04/SecondShot-Audio-01.jpg
2400
2400
Bethany Maines
https://bethanymaines.com/wp-content/uploads/2016/08/Aug2016-Logo-op3-300x69.png
Bethany Maines
2021-04-14 04:30:43
2021-04-13 08:31:22
The Second Shot Audio Book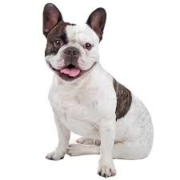 Wahoo! My little Christmas romantic-comedy Blue Christmas is still making waves – It has officially been named a Finalist at the Book Excellence Awards! (It's also an award winning screenplay! Winner: Romance Film & Screenplay Festival 2019, Finalist: WriteMovies Romance and Comedy Award 2020)
I loved writing the story of Blue and Jake – two Seattle-ites on the run from gem smugglers with Jacque the French Bulldog in tow.  To get your own copy (for FREE) sign up for my newsletter: https://bethanymaines.com/free-e-book/
https://bethanymaines.com/wp-content/uploads/2021/03/JacquesInspiration.jpg
225
225
Bethany Maines
https://bethanymaines.com/wp-content/uploads/2016/08/Aug2016-Logo-op3-300x69.png
Bethany Maines
2021-03-17 11:02:02
2021-03-17 11:02:02
Blue Christmas Snags Another Accolade!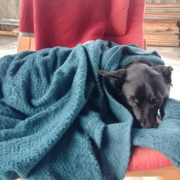 Last weekend, I reached peak pandemic and hosted a gathering in my carport. It was a writer's gathering, aka a Plotting Party, so there was a lot of sitting and staring at our notebooks. And also snacking and freezing. But, as with other joint writing gatherings I've hosted, we did use each other to work through problems in our outlines. No one asks more "but why?" questions than a writer except a four-year-old trying to stall bedtime. But why do you want a ball in your story? But why is she in Ireland? But why did the killer drain all the blood? Each story has it's own answer and it's fun to hear the reasoning that went into each one.
Of course, being the writer in the hot seat isn't quite as much fun, but it does serve an important purpose. Searching out the answers to those questions forces me to examine the clues in the story I'm writing as well as my intention for writing the character or story that particular way. When another writer points out that my characters motivations seem implausible I'm forced to confront why I want that scene or why I want the character to behave that way. Being faced with well-intentioned friends who simply want to understand my story is the equivalent of Law & Order level third-degree. Pretty soon I'm caving and confessing that I just like something and I've been ignoring my characters motivations all along.
But the added benefit of a plotting party is that I have additional minds to help me brainstorm. And with brainstorming comes encouragement and a cheering section that is irreplaceable. The pandemic has put a lot of things on hold, but creativity and friendship clearly haven't been one of them. I see more outdoor plotting parties in the future, particularly as the weather gets warmer and I wish all of you a carport full of friends of your very own.
https://bethanymaines.com/wp-content/uploads/2021/03/20210307_121245-2-scaled.jpg
2560
2560
Bethany Maines
https://bethanymaines.com/wp-content/uploads/2016/08/Aug2016-Logo-op3-300x69.png
Bethany Maines
2021-03-10 07:00:50
2021-03-08 17:16:40
Pandemic Plotting Party