Me Before Publishing: I just love writing and I would never bother anyone to buy my books.  In fact, I prefer not to talk to people at all.  I'll just stay in my writing cave over here and type some more.
Me After Publishing: BUY MY BOOKS!!!  REVIEW MY BOOKS!!! I NEED A STREET CORNER AND A BULLHORN STAT!  WHY DON'T YOU LOVE MEEEEEEEEE!!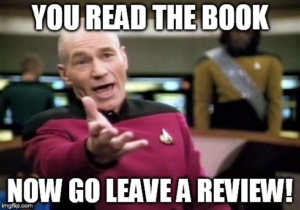 You would think that the amount of sales affected that post-publishing sentiment, but they don't.  Not a bit. Publishing a book, or presenting any piece of artwork for public consumption, is to lay bare some piece of the soul in a very public way.  It's very difficult to maintain any sort of equilibrium as reviews from readers trickle in.  Some of the reviews can be wonderful and have you floating high in the sky and others have you raging and stomping around the house.  But even the angry-makers are a validation of a kind.  Someone read my book and cared enough to leave a review!  Yes, they thought my main character was snarky, but they cared enough to comment, damn it!  The worst is silence.  You, you invisible people, you bought the book!  I know you did.  It's right there in the sales report.  You didn't read it?  You read it, but didn't love it?  Why don't you love meeeeeee? 
And we're back in the loop.Create Link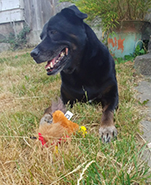 Which is when it's important to take a breath, step away from the computer and go for a walk.  Or talk to the dog.  And Kato says that it's time for a walk, so off I go.
Erm… by the way, have I mentioned I have a new book out (and book 1 is still ¢.99)?