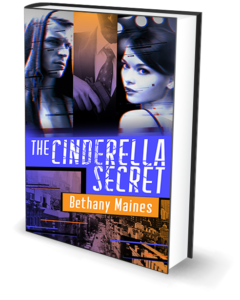 It's release day for The Cinderella Secret and my latest book baby is already racking up some stellar reviews!
5.0 out of 5 stars Aiden and Ella kick ass together!
Fast paced, super enjoyable romantic thriller. I love these characters!
5.0 out of 5 stars I NEED the next book
I fell in love with these characters while reading the first book. Now I get to come back and fall in love with them all over again. One of the things I liked best about this book was that we got to peel back even more layers of the masks these Deveraux youngsters shield themselves with.
5.0 out of 5 stars  Don't miss a word!
I am so enjoying this series as the author's style of writing makes you not want to miss even one word. The humorous and sarcastic interaction between this blended family highlights their closeness.
The Cinderella Secret is book 2 of the Deveraux Legacy series and I have loved every second with my characters.  I'm so excited to see that readers are too!  In celebration of its release week, The Cinderella Secret and book 1, The Second Shot are both ¢.99 through 10/23!
Want to read now? Buy it here>>https://books2read.com/Cinderella-Secret
Want to learn more about the series?  Read more here>> https://bethanymaines.com/the-deveraux-legacy/
Want a chance to celebrate and get free books?  Join me in these Facebook Groups!
https://bethanymaines.com/wp-content/uploads/2020/10/CinSecret-Insta-1080x1080-06.jpg
1080
1080
Bethany Maines
https://bethanymaines.com/wp-content/uploads/2016/08/Aug2016-Logo-op3-300x69.png
Bethany Maines
2020-10-19 04:45:41
2020-10-18 16:09:34
Release Day!