Your email has been received!
Thank you for your interest!  Please check your inbox for an email from info@bluezephyrpress.com
Check out these other books from Bethany Maines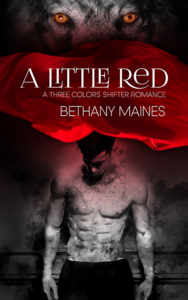 On Halloween, when Liam Grayson rescues his secretary Scarlet Lucas from an overly handsy date, Scarlet decides that Liam must be the Wolf to her Little Red Riding Hood. As a shifter wolf, Liam knows that a relationship with a human will never be allowed, but he can't resist bringing Scarlet home for just one night… and every night after. But when Liam is the victim of a vicious attack that leaves him trapped in wolf form, Scarlet must face down not only warlocks, but Liam's own pack in order to save him. This Little Red Riding Hood is truly lost in the woods, but the Wolf is depending on her to survive, and Scarlet must call on resources and magic she didn't know she had in order to get her happily ever after.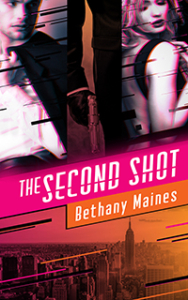 Being a Deveraux is dangerous and so is being with a Deveraux.
A drunken mistake in college cost US Marshal Maxwell Ames the affection of Dominique Deveraux and six years later, he's determined to fix the slip-up. But there's just one tiny problem—someone wants the Deveraux family dead. Dominique Deveraux never expected Max to reappear in her life, let alone apologize, but as Dominique investigates the mysterious attacks on her wealthy family Max quickly becomes far more than her one time college classmate. Now, Max and Dominique must dodge mercenaries and bullets as they try to make sure that they're the only ones who get a second shot.
Welcome to the universe of Galactic Dreams, where fairy tales are reimagined for a new age—the future. In each Galactic Dreams science-fiction novella you'll find an old tale reborn with a mixture of romance, technology, aliens and adventure, all sharing the same universe, technology, and history. The Galactic Dreams collection features three novellas inspired by Mulan, Thumbelina, and Sleeping Beauty, from authors Bethany Maines, Karen Harris Tully, and J. M. Phillippe.
When ex-actress Tish Yearly finds herself fired and evicted all in one afternoon, she knows she's in deep water. And going to stay with her ex-CIA agent grandfather, Tobias, in the San Juan Islands is bad enough, but when she discovers the strangled corpse of Tobias's best friend, she knows she's in over her head. Now Tish must swim against the current, depending on her nearly forgotten acting skills and her grandfather's spy craft, to con a killer and keep them both alive.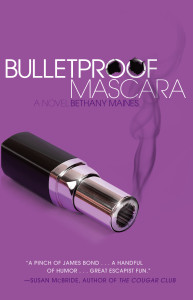 When unemployed twenty-something Nikki Lanier was offered a position with the Carrie Mae cosmetic corporation, she leapt at it. But soon, Nikki learns that the powder and lipstick are simply cover-up for the Carrie Mae Foundation: a secret organization of international espionage and high-tech mascara founded for the purpose of "helping women everywhere."  This might be her dream job, but she might need some Bulletproof Mascara to survive.
When a complex mission and her relationship go sideways thanks to some Carrie Mae politics, Nikki is left stranded in Europe, babysitting bad-boy pop star Kit Masters, and on the trail of a Basque anarchist. But dodging bullets has never been more romantic as she and Kit make a dash through Paris to capture the terrorist and Nikki might just need to make a Compact with the Devil to resist Kit's charms and solve her case.
When Nikki's visit home is interrupted by drug smugglers (and the ex who broke her heart), Nikki must call in the girls to help her solve the mystery. But she also has to keep her family – and her boyfriend – in the dark about what she really does for a living. Soon Nikki must choose between keeping her secret and keeping her loved ones alive. Nikki might be a High-Caliber Concealer, but this time it might not be enough.
When Nikki Lanier's nemesis Val Robinson returned from the dead with a request to rescue Nikki's long-absent father, Nikki dropped everything to go do it. But soon Nikki realizes that if wants her life back, she's going to have not only save her father, but convince her boyfriend that Carrie Mae isn't a terrorist organization, and stop an international arms dealer. Can she do it, or is it a Glossed Cause?