The Supernaturals
The Supernaturals have always been with us—shifters, elves, trolls, vampires, and all manner of fairy tale creatures walk this earth. While not all humans want to share our world, sometimes destiny can make a wolf can meet just the right girl down a lonesome path or Fae can meet the wolf of his dreams on his way to save the world. Some things are fate and some things are just… Supernatural.
The Cured: Maverick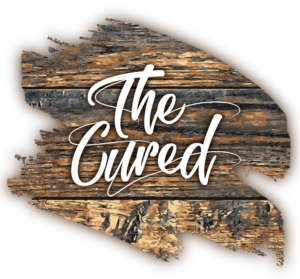 With the discovery that Warlocks have cast a massive spell to prevent wolves from meeting their fated human mates, the Lucas family and the Portland Pack have bribed, cajoled, and coerced as many wolves as they could into taking the cure, but very few wolves actually believe it's going to work. But as the cured wolves scatter out into the world, some unexpected things begin to happen.
Chapter 1: Maverick
Maverick Lacasse swaggered through the front door of the whorehouse, flashing his salad plate-sized belt buckle and his gold-tooth fronted grin. He could see his wavery reflection in the fish tank by the door. Outside of his belt buckle, the tank was the only reflective surface in the room. The reflection looked about forty-five, with a broad barrel chest, wispy blonde hair under a cowboy hat, and, of course, the gold tooth. He had his bag and coat slung over his shoulder. He was hoping no one noticed the size of the bag.
The brothel in Littleton, Texas, was in a grand old Victorian manor house that had been kept by the same owner since the thirties. The interior was velvet and gold and looked like it was trying to live up to the high standards of Texas whorehouses throughout time. A dark-haired girl was sitting behind a gold-painted desk. She was filing her nails into sharp points. He could hear laughter coming from a room on the far side of the lobby where he knew Purvis Smith, ostensibly the head of security, ran a poker game. Maverick thought Purvis was more the head whipping boy. Vampires made being packless, periodically broke, and occasionally on the run look downright pleasant it wasn't like Maverick had the right to judge the family life of others or whatever the hell the vampires pretended was a family.
The girl looked up and smiled at him.
"Heya, honey," she said. She looked maybe eighteen, but his nose twitched. She had the weird extra meaty, umami smell he always associated with vampires. She was his first test.
"Well, hey there, sweet thing," he said beaming. Her eyes narrowed.
"Can I help you?" she asked, straightening up in her chair, her voice taking on a crisp tone. The vamps always vibed off the magic of others, so there was no doubt they would figure out what he was. But hopefully, they wouldn't be able to sense anything beyond that.
"I called in a special request a bit earlier for playroom six."
Her finger ran down the appointment book in front of her, her candy-pink nail making a little dragging scrape across the paper.
"Hair removal was not specified as part of the clean-up," she said, looking up at him with an icy glare. "You'll have to pay extra."
"That ain't what was discussed on the phone," he said, keeping a genial smile on his face. "I ain't payin' extra. Why don't you check with Purvis?"
Her eyes narrowed again. "I will do that," she said, reaching for the phone.
"Don't bother, Grace," said a woman, walking in from the hallway behind the secretary. Her drawling Mid-Atlantic accent pulled out the O in bother to an ah sound. She had long, blonde Lauren Bacall hair and was wearing narrow black pants in some sort of slick-looking fabric and a bustier. She held a slender black cigarette holder that oozed a fragrant smoke in tendrils.
Maverick hadn't been around in the thirties, but from his research, he knew that this woman had been. He'd even dug up the original movies of her back when she'd been alive. In the legit films, Jean Lamond, as she'd styled herself, had been hard to spot. She'd only been an extra—a chorus girl full of bounce and verve. The ice princess in front of him, owner of the brothel, and queen bitch vampire barely resembled her anymore. Sure, the face was exactly the same, but the spirit… that was long gone.
"Hello, Miss," said the girl at the desk eagerly. The owner stroked her hair. The girl looked torn between wanting to cower and suck on the woman's fingers.
"Mr. Jenkins, was it?" Jean Lamond lifted an inquiring eyebrow in Maverick's direction. That expression looked familiar. She'd been wearing that in her stag film. The eight-minute porno loop had been a jumble of bizarre jump cuts between sex acts, but her face and disdain were still recognizable.
"Arlo Jenkins," he confirmed, nodding.
"No pack?" she asked.
Formal introductions between wolves would usually include which pack he was from, but she wasn't a wolf. Her asking for the information felt like she was being intentionally rude. "No pack," he said firmly. "Don't particularly care for others poking into my business." That at least was true. He flashed a grin and resisted the urge to touch the amulet on his chest. He'd paid a lot of money for the shiny gew-gaw. The glamour it cast over him looked seamless in the mirror—Arlo Jenkins fit over him better than any suit, covering his younger face, brown hair and narrower frame—but the necklace had better be worth the damn money, or he was going to be vampire food.
"I completely understand," she said, flashing her own smile and revealing the traditional vampire's grill. It wasn't the first set of teeth he'd seen, so he didn't bother to look impressed.
"Mr. Jenkins has made the appropriate arrangements. You can go ahead and take him to the playroom," said the owner, turning back to the girl and running a soft hand down the girl's face. The girl shivered at the touch.
"Yes, Miss Lamond," said Grace, standing up. For a moment, a long streak of red marred the girl's cheek, then it closed up and was gone as if it had never been there.
"Have a good time, Mr. Jenkins," said the owner, licking her fingertip. "It's always a pleasure to serve the community."
"Thank you kindly, ma'am," he said, tipping his hat. "I do appreciate the consideration."
Jean gave an elegant shrug. "It's hard to find one's own snacks in a new town."
"Ain't it just, though?" he said, trying to look like he wasn't grossed out. Humans were a lot of things, but snacks weren't one of them. This was why no one liked vampires. They looked the prettiest while doing the nastiest shit.
"This way, please," said Grace, gesturing to the right. He followed the vampire girl down a hallway lit with flickering ancient sconces that emitted a wan yellow light from obsolete-looking bulbs.
He'd paid for two other guys to visit the whorehouse while wearing bodycams, so he had a good idea of the décor and the layout, but he was relieved to see that everything on the first floor still matched the building plans. So far, everything was ticking down the checklist, just like clockwork.
"Hey!" barked out a gruff voice and Maverick tensed but turned around, trying to look casual.
Purvis Smith hurried toward them. Smith was probably not his real last name, although why anyone would change their last name and not change their first when it was Purvis, Maverick genuinely didn't know.
"Is everything all right, Purvis?" Grace looked a little concerned but also sounded annoyed. "You know Miss doesn't like you to leave them alone."
Maverick wasn't sure which them Grace was referring to but thought that Purvis skipping out probably wasn't the best choice Purvis could have made this evening.
"Just thought I'd get little face-to-face time with our lupine guest," said Purvis, sounding like he was trying to embrace his inner Colonel Sanders. His accent was so thick it was easy to get lost in it. He grinned at Maverick. "I got you a little treat. Something real fresh. I was going to keep her for myself, but the Miss, she thought you might get a kick out of her."
"Ya'll really know how to take care of a fella," said Maverick.
"We're in the business of pleasure," said Purvis with a shrug. "But toward that end: you have all the fun you want to have, but if she's still got blood in her at the end of the night, well, we'd appreciate it."
"Purvis…" hissed Grace.
"It's all right, honey," said Maverick. "As I said on the phone, I ain't looking to pay extra for body removal. I just don't want to have to be careful."
"Yes," said Purvis, looking pleased. "And that is exactly what we want for you. Because we like our customers to have fun."
Maverick put on the kind of shit-eating grin that he thought the Arlo Jenkins face would wear.
"I knew on the phone that you were my kind of fella," said Maverick, holding out a hand to shake. He didn't want to shake the vampire's hand. With their slow to the point of non-existent pulse rate, vampires felt like meat puppets. Maverick knew he wasn't the only shifter to hate the feeling, but he knew that the handshake would earn him a lot of goodwill. Purvis beamed, shook his hand, and then patted him on the shoulder, pushing him toward the door at the end of the hall.
Grace eased down a fraction as Purvis headed back toward the poker game and pasted on a fake smile. She looked like she didn't care if Maverick had fun or not—she just wanted the Shifter wolf out of her whorehouse. Vampires were such assholes.
Maverick entered the whorehouse playroom and shut the double insulated door firmly behind him. They'd given him exactly what he'd asked for. A girl was on the rack, trussed and blindfolded. She was a sunshine-kissed brunette with breasts that would be a nice handful. The black leather straps cut across her pale skin in dark bands at the wrists and ankles. It was sexy as hell. Or at least it would have been if her heart hadn't been beating like a jackhammer. The smell of her fear slapped him in the face the moment he walked into the room. He hadn't been prepared for that. Vampires got up to some twisted shit, but they generally liked their whores to be of the professional variety. He'd been expecting someone he could negotiate with and who might get off on the game, and if nothing else, someone he wouldn't feel bad about knocking out.
He put down his belongings. The bag clunked too loudly in the space, and the girl jerked against the ties. There was a full array of toys next to the rack, but he didn't bother to do more than glance at them. He moved closer to the girl and caught the tantalizing scent of blood. He looked closer, his nose twitching for the source, and saw that her lip had been split, and then someone had gone in and attempted to cover it with lipstick. Her lips were pouty, with a generous cupid bow top lip and little pucker in the middle. He liked those kinds of lips. A lot. It offended him that someone had punched that mouth. He'd paid for that mouth—those lips should have been sucking his dick in short order. But someone had scared her half to death, beat her up, and tied her to the damn table.
"Please don't hurt me," she whispered. Her entire body was trembling, and Maverick's heart gave a funny little leap at the sound of her voice.
Well, shit.
This was not part of the plan.
A Brighter Yellow (Book 3)