Well, the first quarter of 2020 has certainly been a bit of a rollercoaster ride.  Currently, it feels a bit like we're stuck at the top of the loop-de-loop.  Hopefully, the ride operators get their heads out of… the gearbox and get us down soon.  Meanwhile, I thought I'd do a bit of recapping and let everyone know what's coming from me this year.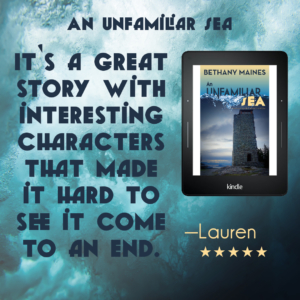 QUARTER 1 – An Unfamiliar Sea – if you missed my non-stop announcements about book 3 of The San Juan Island Mysteries please let me know you secret avoidance techniques because I'd like to employ those ninja skills against the nightly news and COVID-19.  An Unfamiliar Sea see's our heroine Tish Yearly grappling with being a business owner and solving the murder of one of her new employees.  As usual her grandfather Tobias is there to provide steady support and sarcastic commentary.
Snap up book 1 – An Unseen Current – for .99 and then sail through books 2 and 3.
LEARN MORE>> bethanymaines.com/sanjuanislandmysteries
BUY NOW>>Amazon
QUARTER 2 – Sooooo many criminally fun things are happening!
April 6 – Shotgun Honey Vol. 4: Recoil – My story Johnny Stills Goes to Atlantic City is featured in this fantastic anthology. LEARN MORE>> https://www.shotgunhoney.com/books/shotgun-honey-presents-volume-4-recoil/
May – Shark's Fin – Book 4 of the Shark Santoyo Series blasts it's way into stores.
June – Peregrine's Flight – Book 5 of the Shark Santoyo Series follows right behind book 4 because… well, because, trust me, you're going to want it that way.
PS – Want to catch up on all the Shark tales?  Check out books 1-3 (Shark's Instinct, Shark's Bite, and Shark's Hunt) on Kindle Unlimited.
LEARN MORE>> bethanymaines.com/shark-santoyo
BUY NOW>> Amazon
QUARTER 3 – Whew.  I'm taking a break for the summer.  Well, not really.  I won't be publishing, but I will be working on my novella for Galactic Dreams Vol. 3 set for release in 2021. (It's Beauty & the Beast this time – eeeeeee!!!!)  A brand new romantic suspense novel (I can't tell you about it yet!) and a new holiday novella in my Christmas Carol series – Winter Wonderland.
QUARTER 4 – Fall is the time for staying inside with delicious things.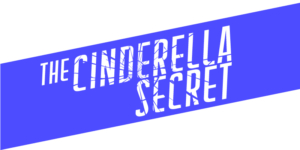 October – The Cinderella Secret – Book 2 of The Deveraux Legacy series delivers Aiden's story and is it a doozy. It's got thrills, chills, and hidden family secrets. I can't wait for everyone to get their hands on this one.
The Cinderella Secret – Aiden Deveraux holds the key to unlocking the secrets of Ella Zhao's past and Ella holds the key to Aiden's heart. Too bad someone's trying to kill them both.
LEARN MORE>>bethanymaines.com/the-deveraux-legacy
December – Winter Wonderland – When Marcus Winter, a photographer with a bah humbug take on the holidays, meets Larissa Frost, a set stylist who loves all things Christmas, sparks are destined to fly, but when a famous diamond goes missing from the shoot they're working on Larissa finds that Marcus may be the only one who can keep her from being framed for a crime she didn't commit.
Can't wait for Christmas to read a Christmas adventure?  Download the award-winning Blue Christmas for FREE today: https://dl.bookfunnel.com/to271maetc
And that should round out 2020 in style.  Hopefully, we'll be pandemic free by then.  And remember, if you have to stay in, at least stay in with a book.