2018 is set to be a very big year for me. I have been working feverishly through 2016 and 2017 to bring out multiple projects and 2018 is the year that many of those projects are bearing fruit. Take a peek at my upcoming releases!
I will be part of a new series from my publishing company called Galactic Dreams featuring stories that are part science-fiction, part fairy tale, part romance and all adventure. Galactic Dreams Volume 1 will feature 3 novellas of fairy tales "reimagined for a new age—the future," including Soldier, Princess, Rebel Spy (Mulan) from Karen Harris Tully, Aurora One (Sleeping Beauty) from the Stiletto Gang's own J.M. Phillippe and When Stars Take Flight (Thumbelina) by me. Pre-orders will be available next week, but if you want a chance two win 2 of the three stories for free, check out the rafflecopter below!
When Stars Take Flight – Kidnapped by the To'Andans, tortured by the Moliter, and rescued by Sparrow Pandion—a spy who hides a secret pain—Alliance Ambassador Lina Tum-Bel is up against a galaxy full of trouble as she attempts to rebuild the Interstellar Alliance. Her training says that she can't trust her handsome rescuer, but maybe together, she and Sparrow can learn to fly.
Book 2 of the Shark Santoyo Crime Series returns to the suburban underworld of teenage drug dealers and gang enforcer Shark Santoyo as he tries to figure out what to do with a bowling alley and an ATF Agent who is out to get him.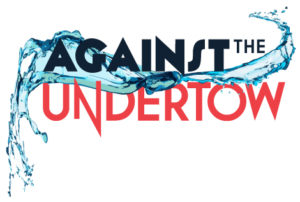 The sequel to An Unseen Current will finally be available in June. This quirky cozy mystery series features 87 year-old, ex-CIA agent Tobias Yearly and his granddaughter Tish bickering, tackling home improvement projects, and solving mysteries in the San Juan Islands of Washington State. In Against the Undertow, handsome Sheriff's Deputy Emmett Nash, was just accused of murdering his ex-wife's boyfriend, and Tish and Tobias must face down hippies, cops, and psychotic event planners to solve the mystery and save their friend.
One Shark just isn't enough. This time, Shark is back in the city and facing some serious problems as a gang war erupts.
December – A Christmas Short?
Maybe. We'll see if I make it December.
---
https://bethanymaines.com/wp-content/uploads/2018/01/GD_FeaturedImage-300x300.jpg
301
301
Bethany Maines
https://bethanymaines.com/wp-content/uploads/2016/08/Aug2016-Logo-op3-300x69.png
Bethany Maines
2018-01-24 19:56:39
2018-01-24 19:57:32
New for 2018!