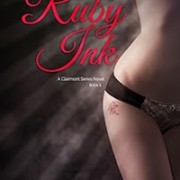 Originally posted on
The Stiletto Gang Blog
03.11.15.
I read Marjorie Brody's post yesterday "Passion Knows NoGenre" with interest. Marjorie was discussing that she hates being tied to one particular genre, but that the general industry wisdom is to do exactly that – stick to one thing! I love Marjorie's rebellious flare, but the topic also tied into something I've been pondering for awhile: pen names and branding.
As a graphic designer with over a decade of industry experience I have referred to myself periodically as a "branding expert". Branding is about capturing the concrete and implied qualities of a company or person in their visual, advertising, and on-line representations. Branding seems trivial to some, but as human beings we do it ALL the time. Only most sociologists call it "stereotyping". Humans seem to prefer to have a short little label to stick on people. We don't really like being forced to confront the broad spectrum of human reality – it takes too long and we've got better things to do with our time. What I do as a graphic designer is try to lodge the preferred stereotype in a consumers mind before they apply their (usually not as complementary) own.
Which is why I don't usually tell my graphic design clients that I'm a writer.  It confuses my brand.  I can see the thought bubble form: If she writes, then she can't really be a graphic designer; everyone knows you can't have TWO talents.  Fortunately, the writer brand is equivalent with "poor" so when I tell writer friends that I also do graphic design they just nod.  But industry wisdom has the same "does not compute" problem with genre.  "But she writes Mystery, she can't also write (fill in the blank)."
And up until now the only way to write something different was to use a pen name. But with the online world being what it is and with lawyers being blabbermouths, keeping a pen name identity a secret is hard to do.  The other problem is that as writers have become more and more responsible for their own publicity they realize that it's hard enough getting recognition for one name, let alone building buzz for an entirely new, second name.
Which is why I find the development of the new style of pen name so interesting.  "Wrting as" has become the marketers new favorite phrase. Such as: Laura Spinella writing as L.J. Wilson pens Ruby Ink! (I'm half way through my advance copy and it's a fantastic, saucy romp of a book – pick it up on March 31!)  "Writing as" is now code for "I'm not writing in the same genre, so be prepared for something different."  And I couldn't be happier about it. At last writers have found a way to break out of the genre trap! Perhaps in a few years Pen Names will be the new industry wisdom. We'll just have to see which pen name Marjorie chooses.
http://bethanymaines.com/wp-content/uploads/2015/03/ruby.jpg
301
200
Bethany Maines
http://bethanymaines.com/wp-content/uploads/2016/08/Aug2016-Logo-op3-300x69.png
Bethany Maines
2015-03-12 16:35:17
2015-03-12 16:37:19
Genre Bending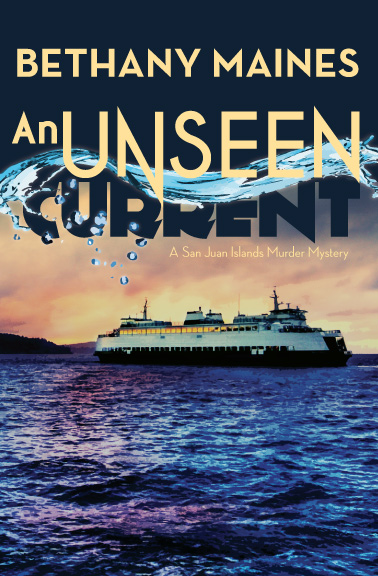 I'm monumentally bad at dates.  The Christmas after I got married my mother-in-law got a new pair of sneakers and she said, "Oh, I wish I'd had these on XX of some-month-Bethany-doesn't remember."  And I said, "Really? What happened on that date?"  And they all stared at me because it turned out that was the day I got married.  Which may seem a bit rude to my poor husband, but in my defense I also can't remember what year I graduated from college.  And one time I spent an entire day being really annoyed because my friends kept calling me (I was in the middle of a project) to wish me happy birthday.  Every single call was a surprise.  So, I'm not saying that I will absolutely forget that some day (14th?  15th? No, seriously, what day is it?) in February is Valentine's Day, I'm just saying that the odds are not in my husband's favor.  But on the other hand that means if he remembers all that lovely chocolate will be a wonderful surprise.
Unfortunately, this type of memory blockage also means that my memory for VERY IMPORTANT FACTS related to my characters is also somewhat lacking. Like last names, eye color, the details of their backstory.   Given enough time and rewrites it all gets a bit fuzzy.  Bulletproof Mascara, for instance went through 9.5 rewrites (I'm counting the typo catching pass as .5 of a rewrite).  That means that the villain Jirair Sarkassian went from being Texan to Armenian somewhere around draft 6.  And in An Unseen Current (Available everywhere April 28! Available for pre-order on kindle now!!) I dropped an entire villain between draft 1 and 2.  Which wouldn't be much of a problem if I didn't insist on writing sequels.  It's a bit of an embarrassment to have to read your own book to find out what you wrote, but apparently readers insist on continuity and well, just generally making sense.  But having just read Bulletproof Mascara and Compact with the Devil (in preparation for the forthcoming High-Caliber Concealer), I can honestly recommend my books to people.  I'm very funny and my plots actually do make sense.  I give myself two thumbs up.  I probably can't review myself on Goodreads, can I?
http://bethanymaines.com/wp-content/uploads/2013/07/UnseenCurrents378x576.jpg
576
378
Bethany Maines
http://bethanymaines.com/wp-content/uploads/2016/08/Aug2016-Logo-op3-300x69.png
Bethany Maines
2015-02-11 02:15:34
2015-03-12 16:40:22
Goldfish Brain
Originally published on 02.03.15 on the Girlfriends Book Club.
We're pondering New Year's Resolutions and rejection here on the Girlfriend's Book Club for the next few weeks, and while I gave up New Year's Resolutions some years ago (if I want to start something new or improve myself, I probably shouldn't wait for January) rejection seems a bit like my oxygen dependency problem – it's just a part of life.
My first love / day job as a graphic designer keeps my life chock full of rejection. Even my business partner seems to enjoy rejecting a lot of my ideas. (Why can't I put El Presidente on my business cards? What do you mean it's not professional?) Between the beat down of the college critique forum and a decade of working in the field hearing client opinions that range from "um… I think you missed the mark" to "I hate it so much I would burn it" I've gotten pretty good at handling rejection. (Ok, so maybe they didn't actually say "burn it" but I saw it in their eyes.)
So you would think that it would be easier for me to take rejection from publishers. But it doesn't. Every rejection comes with a large packet of self-doubt. Maybe that book isn't any good. Maybe I should rewrite? Maybe I should burn it? Maybe I should stop kidding myself that I have any writing talent at all and go home, snuggle with my dog and drink a bottle of Jameson? (Admittedly, I would not be drinking straight Jameson because I'm a pansy. So then, I'd stop and think, "If I'm mixing it, maybe I should switch to something cheaper?" Which would devolve into me just having some Ginger Ale and probably taking the dog for a walk.)But what I have learned from graphic design is that many things get better with perseverance. Draft two is almost always better than draft one. And stubborn people can find a way to make dreams come true.
Which is why I am so happy to announce that my murder mystery, An Unseen Current, set on Orcas Island (In Washington State's beautiful San Juan Islands) with its cast of quirky characters and too weird to be true events (some of which are really true) is finally going to be published on April 28, 2015. I was so excited the day I first sent the manuscript off and so sad the day it first came back to me. Perhaps it was too odd, or perhaps it was too Washington and not enough New York for the big guys? Honestly, I don't know, and I don't care. I'm just glad that it has finally found a home and release date. So if you enjoy some quirks with your cozy's please mark your calendar to enjoy An Unseen Current!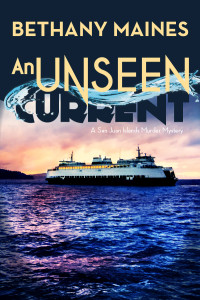 AN UNSEEN CURRENT
You never know what's beneath the surface.
When Seattle native Tish Yearly finds herself fired and evicted all in one afternoon, she knows she's in deep water. Unemployed and desperate, the 26 year old ex-actress heads for the one place she knows she'll be welcome – the house of her cantankerous ex-CIA agent grandfather, Tobias Yearly, in the San Juan Islands. And when she discovers the strangled corpse of Tobias's best friend, she knows she's in over her head. Tish is thrown head-long into a mystery that pits her against a handsome but straight-laced Sheriff's Deputy, a group of eccentric and clannish local residents, and a killer who knows the island far better than she does. Now Tish must swim against the current, depending on her nearly forgotten acting skills and her grandfather's spy craft, to con a killer and keep them alive.
 Pre-order for kindle.
http://bethanymaines.com/wp-content/uploads/2016/08/Aug2016-Logo-op3-300x69.png
0
0
Bethany Maines
http://bethanymaines.com/wp-content/uploads/2016/08/Aug2016-Logo-op3-300x69.png
Bethany Maines
2015-02-03 02:08:35
2015-02-03 02:09:28
The Stubborn Way