Thanksgiving is looming and that means that… gulp… Christmas is around the corner!  But what that means for me is that I have some awesome new releases to share with readers. That's right, I've been hard at work on stories of murder, romance, theft, and puppies. I may just need the holidays to happen so I can get a rest. On November 15th (that's this THURSDAY), I have a short story, Mayhem & Mahalo, included in the the Stiletto Heeled issue of Switchblade Magazine.  I'm pretty thrilled to be included in this list of all women crime writers and can't wait to get my own copy and see what mischief my co-conspirators are up to. Next up is Blue Christmas, a romantic holiday adventure (now available for pre-order) which will be released on December 4th! This cross-genre romance / crime story has everything you need to kick off the holiday season.
Switchblade Magazine – The Stiletto Heeled Issue
featuring Mayhem & Mahalo – Available on Amazon 11/15/18
Hawaii—the land of sun, surf, and a giant pile of dead bodies. Paige Kaneko thought she had left the Kaneko family's criminal ways behind her, but when a 3 a.m. text from her brother asks for one simple thing—help—Paige can't say no. Now Paige must get her brother and herself out of a situation that includes eight dead bodies, a backpack full of cash and one slightly dented heroin addict.
High-rise burglary to pay for her grandmother's cancer treatments might not be ideal, but Blue Jones is determined to do what it takes to get her grandmother the best care possible. She just didn't plan on being tackled by gorgeous Jake Garner. Jake, drunk and recently dumped, mistakes Blue for the dog sitter and begins shoving his ex's belongings at her including her French Bulldog—Jacques. But soon Jake is being pressured to return the dog and Blue is being targeted by mysterious attackers. Can Jake and Blue stop these mystery men without also getting Blue arrested for theft? For Blue, Christmas has never been quite so dangerous. For Jake, Christmas has never been quite so Blue.
http://bethanymaines.com/wp-content/uploads/2018/11/Switchblade-StilettoHeeled.jpg
960
960
Bethany Maines
http://bethanymaines.com/wp-content/uploads/2016/08/Aug2016-Logo-op3-300x69.png
Bethany Maines
2018-11-14 07:30:34
2018-12-30 23:46:53
Christmas is Coming!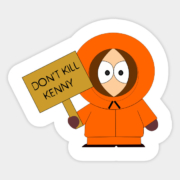 I want to kill someone in public.
I don't have a particular person. Just someone.
Last weekend I volunteered for my business districts wine walk event. It was a fun event that paired artists and wineries with local businesses. Visitors bought a ticket which guaranteed them ten tastings from the wineries of their choosing and then they walked to the various locations ogled the art, tasted the wine and walked to the next stop. This puts visitors inside local businesses, exposes an audience to new wines and gives everyone a chance to enjoy a fun fall outing. It's also a large crowd with people going every which way, no one is really paying attention, and half the crowd is a wee bit tipsy. That seems like a great place for a murder!
Could I slip something in their tasting glass? Could I stab them quietly in pop them in a business's back room while no one was looking? Leave the body in their car apparently "sleeping it off"? Or is it better to kill them and then stick around as a surprise witness. Oh my God! Someone's killed Kenny! And… surprised face.
It's a bold move to go for a public murder, which makes it probably unpremeditated. My motivation would have to be strong. Lots of money or a truly horrible victim. And then, perhaps the small town police chief could solve the mystery? And bam, we've got a novel plot. Although, in general, I should probably not tell anyone what I think about at these events. I'm going to end up on someone's list…
http://bethanymaines.com/wp-content/uploads/2018/10/dontkillkenny.jpg
630
630
Bethany Maines
http://bethanymaines.com/wp-content/uploads/2016/08/Aug2016-Logo-op3-300x69.png
Bethany Maines
2018-10-24 08:32:25
2018-10-23 20:34:27
Wine & Murder
I'm not supposed to be writing this. I have a pretty stiff yearly schedule on what I intend to write. And while blogs are on my schedule, I have currently abandoned all sanity and schedules and have started committing time to a project that is NOT on the calendar. I should currently be writing my San Juan Islands #3. Unfortunately, while I had a fantastic idea for the opening, my idea pretty much stopped there. And an inciting incident does not a plot make. But after I stared and stared at the screen and then stared some more, nothing was coming to me. So I started doing a writing exercise to get the creative juices flowing and now… I can't stop.
I think I've fallen in love with my own characters. They keep popping up with more things for themselves to do. And I keep thinking, "What a great idea! I'm sure that will only take me twenty minutes to jot that down." Note to self: nothing you want to write takes twenty minutes. And now my cushion of time for making my deadline is whittling down and I'm actually starting to worry. So if you'll excuse me, I'm going to stop writing this and stare at my screen and try and figure out why Tobias is in jail.
http://bethanymaines.com/wp-content/uploads/2018/10/break-over-back-to-work-meme.jpg
400
400
Bethany Maines
http://bethanymaines.com/wp-content/uploads/2016/08/Aug2016-Logo-op3-300x69.png
Bethany Maines
2018-10-10 08:30:42
2018-10-09 17:59:46
Supposed to be...