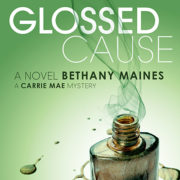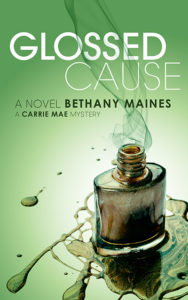 I recently read a review on Goodreads of my book GlossedCause.
"
I love this series from Bethany Maines! Such a funny and interesting read throughout and makes you want to keep reading! This series is definitely best read in order, short stories included! A few nitpicky things that I didnt like were titled Chapters that was a theme for the chapter. (I like a simple number or location & number) and I'd love another book where Carrie Mae played a bigger role.
"
The reviewer gave me a good number of stars and overall that's a pretty dang good review.
So, thanks mystery reviewre!
But I find myself flummoxed by the comment on chapter numbers.
I just… I mean… Chapter numbers?
First of all she's completely blowing my theory that no one reads my chapter titles.
The truth is—and this is a deep dark secret regarding the chapter titles in the Carrie Mae series—they're really just for me.
I mean, I hope the rest of you who bother to
read them enjoy them too.
But really they're a secret code while I'm writing that means I can glance at the table of contents and remember what's going on in each chapter. Also, they're usually song titles which means at the end of the book I have a pretty nifty playlist.
(Check out this one from Bulletproof Mascara chapter titles on the
Carrie Mae YouTube channel
.)
I'm not sure what lesson is to be learned from this, other than I should stop reading reviews, but I'm sure I've definitely learned it.
Maybe.
Or maybe next time I'll do chapter titles with latitude and longitude and possibly three character names and a unicorn.
We'll just have to wait and see.
http://bethanymaines.com/wp-content/uploads/2017/07/GlossedCause071117_400x400.jpg
400
400
Bethany Maines
http://bethanymaines.com/wp-content/uploads/2016/08/Aug2016-Logo-op3-300x69.png
Bethany Maines
2018-03-14 07:34:51
2018-03-13 19:37:31
Chapter by Chapter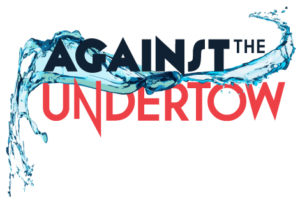 Recently, I was going over the edits from a beta reader on my forthcoming mystery novel – Against the Undertow (sequel to An Unseen Current). I was excited to read over the notes because the reader had been pretty enthusiastic verbally about the book and I was looking forward to easy edits (for once). Beta readers usually give critiques on story elements, spot plot holes, and generally let an author know if something is working or not. They can do line edits and spot typos, but frequently that's a separate gig because the mental focus for each job is quite different. Because of that, I usually tell my beta readers to treat typos like terrorists on the train in New York – if you see something, say something – but don't go looking for them. Which is why I laughed when I got to this note:
I didn't take note of typos except for one I thought I'd mention: on p. 76 you meant perennial and instead wrote perineal.
That is indeed a typo worth mentioning and I promptly laughed and shared it with about eight people. But it got me to thinking about some of my other slips of the fingers. Here's a couple that I thought worth noting.
He knew he would get some carp for it. Yes, because fish are often given as a sign of disapproval.
Stalking feet. Because he has those feet that just will not stop violating restraining orders.
I'm going as troll. Many problems here. Including missing the word "for" and a misplaced space around the S. But if you want to go for a stroll as a troll, apparently I will let you. Gotta look out for those trolls.
Desserted is not, repeat not, the same as deserted. I wish it was. I wish I could be desserted ALL the time. But cake is not a healthy breakfast choice.
As I continue to write, I'm sure I will make many more typos. I hope that at least a few are as good these ones.
http://bethanymaines.com/wp-content/uploads/2018/02/Oprah-typo.jpg
464
620
Bethany Maines
http://bethanymaines.com/wp-content/uploads/2016/08/Aug2016-Logo-op3-300x69.png
Bethany Maines
2018-02-28 08:00:19
2018-02-27 18:29:12
A Typo Honesty
Happy Valentines Day! Who doesn't like to celebrate the bloody death of man in third century Rome? I, for one, am all about the guy that no one really knows why he died, or how, but heck, if he somehow wants to spawn a greeting card industry associated with romantic and courtly love then I'm all for it. I am so for it, in fact, that I have written a book for the occasion – When Stars Take Flight!
When Stars Take Flight, a retelling of Thumbelina, is part of the new Galactic Dreams collection from Blue Zephyr Press featuring fairy tales retold as science fiction adventures. Each story is unique, but all the stories take place in the same universe. Galactic Dreams Volume 1 also includes Soldier, Princess, Rebel Spy (inspired by Mulan) by Karen Harris Tully and Aurora One (Sleeping Beauty) by the Stiletto Gang's own J. M. Phillippe.
Writing this book was a fascinating process involving a lot of "research" aka reading of fairy tales. And the first thing I have to say is what the hell is wrong with fairy tales? What sick twisted bastard invented these things? So much limb chopping, incest, and cannibalism. Apparently, cannibalism was a far greater problem back in the old days than I gave it credit for. The second part of the process was the "world building". The other authors and I had to establish, build and agree upon our science-fiction setting. Monetary systems, space travel, religions—just how do all of these things function in our universe? As we developed rules, we created some artificial stumbling blocks for ourselves to push how we were writing. One rule was that only people directly from Earth would use the word OK. Until I couldn't use it, I had no idea how often I used OK. But there is no word more distinctly American than OK. Would space colonists who were originally from Iceland use the word OK five hundred years or a thousand years from now? It seems unlikely. But even with that in mind, I ended up having to do a find and replace in my manuscript to find all the places I typed it without even thinking about it. I believe that the result of our hard work are a fun, romantic, adventurous stories that stays true to the fairy tale tradition (I mean the ones about torture and true love, we skipped the cannibalism), but creates something entirely new and unique. I'm excited by this collection and hope that other people (aka readers) are too.
---
Buy now – three sci-fairy tale novels for $4.99!
Welcome to the universe of Galactic Dreams, where fairy tales are reimagined for a new age—the future. In each Galactic Dreams novella you'll find an old tale reborn with a mixture of romance, technology, aliens and adventure. But beware, a perilous quest awaits behind every star and getting home again will depend on a good spaceship, true love, and maybe just a hint of magic.


Buy now – three sci-fairy tale novels for $4.99!
http://bethanymaines.com/wp-content/uploads/2018/01/GD_FeaturedImage-300x300.jpg
301
301
Bethany Maines
http://bethanymaines.com/wp-content/uploads/2016/08/Aug2016-Logo-op3-300x69.png
Bethany Maines
2018-02-14 07:30:40
2018-02-12 19:53:18
OK, Not OK?